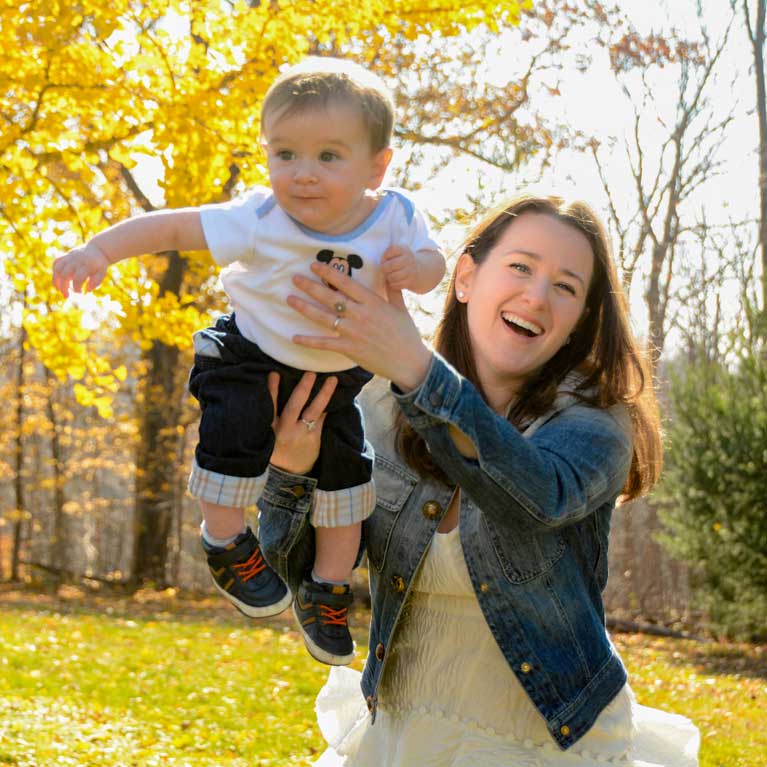 London's Friendly & Passionate Pediatric Dentist
We understand the dental office can be a new and overwhelming experience. We aim to make it comfortable and relaxing. Our goal is to create positive dental visits for all, while educating families to instill good dental habits and establish a lifetime of glowing oral health.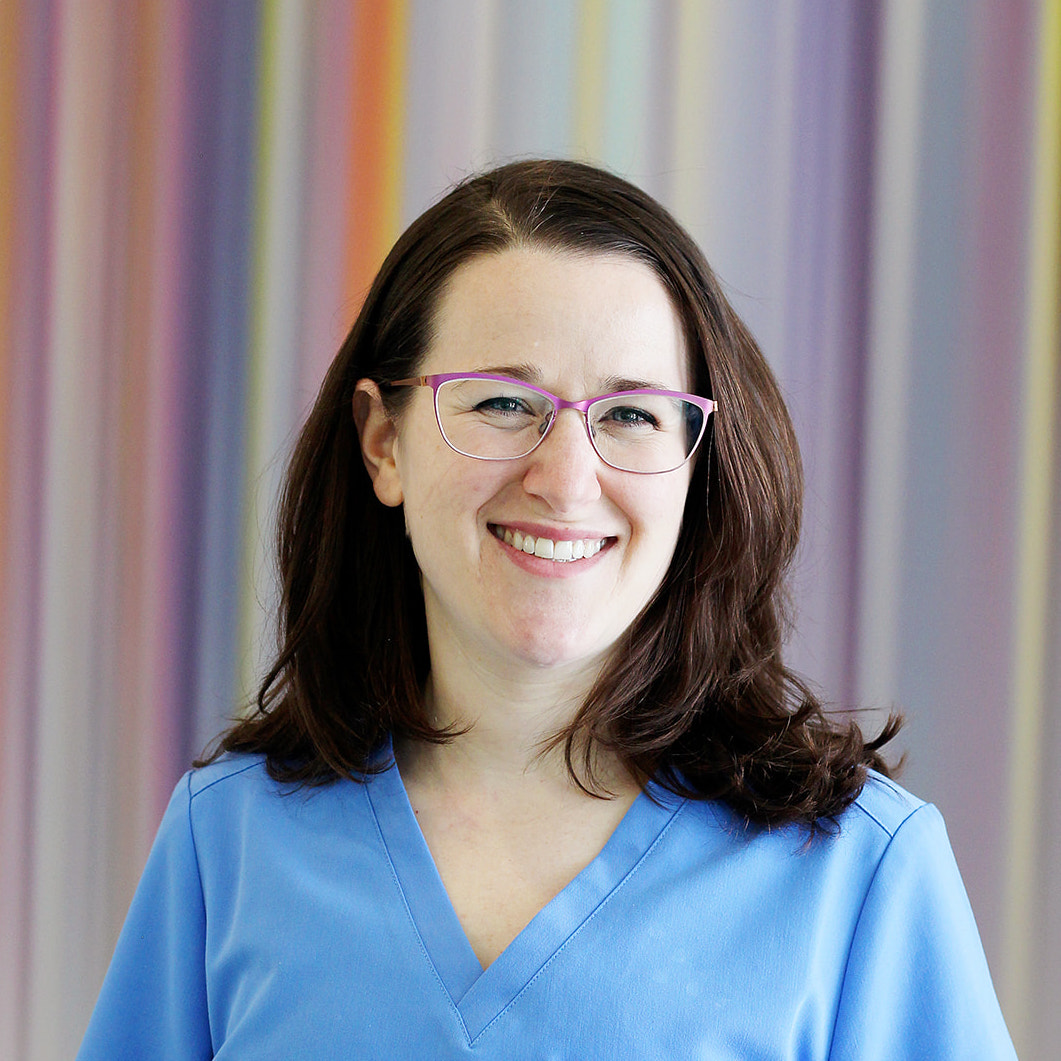 Dr. Hayley Faulkner
is passionate about creating a positive experience at the dentist for babies and children including those with special needs.
She provides expert
 care while creating a welcoming environment to promote oral health from infancy to adulthood. 
Born and raised in London, Ontario, she completed her Masters in Biomedical Engineering and her Doctor of Dental Surgery Degree at the University of Toronto. After working as a general dentist, her love for treating children led her to obtain a Specialty in Pediatrics from the University of Minnesota. This specialization allows her to understand your child, their teeth and how to meet their specific needs. 
In her spare time, you will find her painting, skiing, and enjoying quality time with her husband Jeff and son Graham along with their family and friends.
Dr. Faulkner is a member of the Canadian Academy of Pediatric Dentistry, American Academy of Pediatric Dentistry, Canadian Paediatric Society, The Royal College of Dentists of Canada, Alpha Omega Dental Fraternity, International Consortium of Ankylofrenula Professionals, International Association for Disability and Oral Health, The Canadian Dental Association and Ontario Dental Association.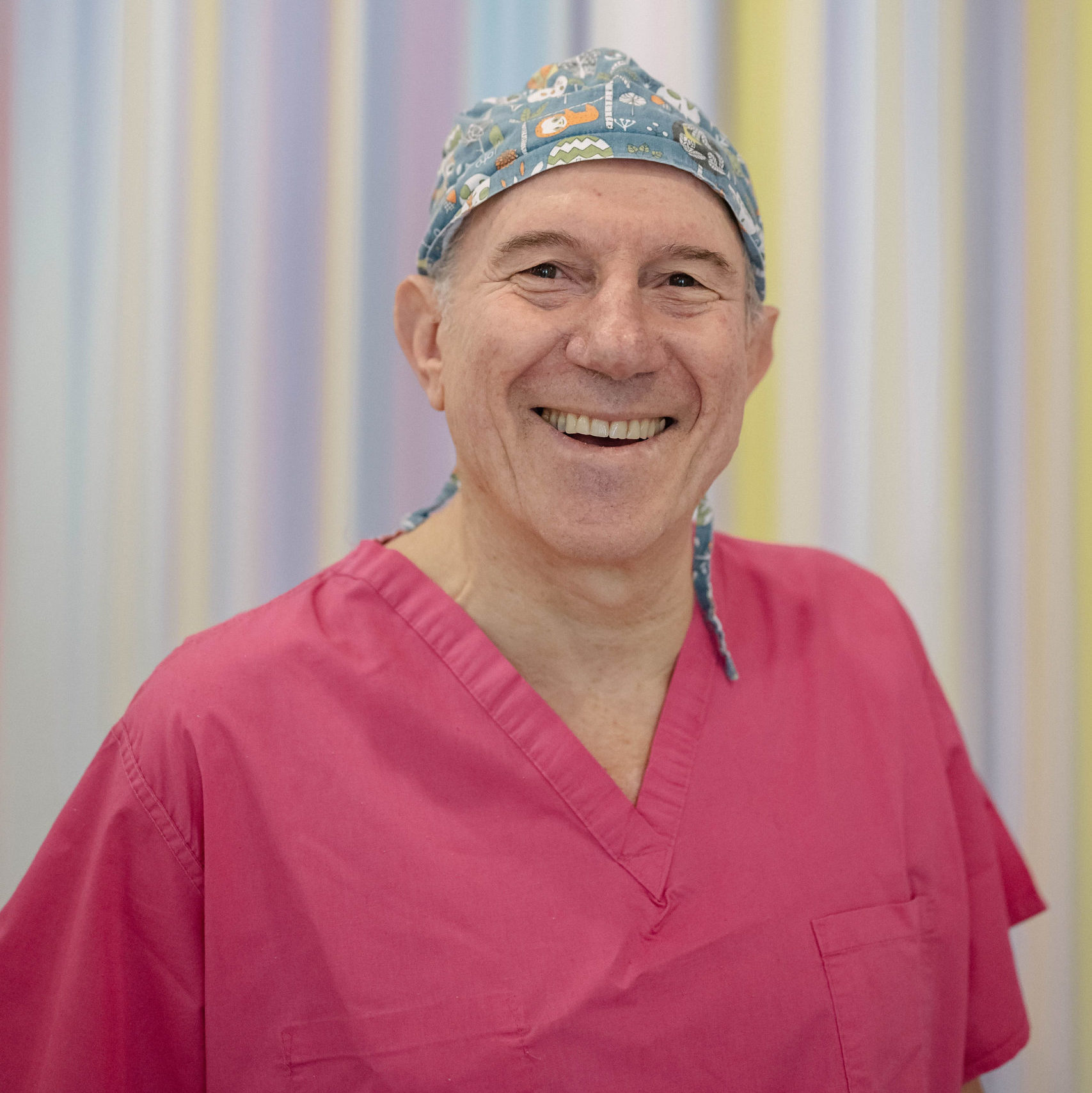 Dr. Clive Friedman
i

s a Pediatric Dentist that has dedicated his career to the dentistry community through his own pediatric dental practice, teaching, lecturing locally and internationally along with his participation in a number of dentistry focused committees, organizations and boards.  
Dr. 

Friedman

 has been a teaching Faculty member at Schulich School of Medicine and Dentistry since 1981 and the University of Toronto since 2000. Currently his teaching focuses on babies, patients with disabilities and motivational interviewing. He is a past president of Academy of Dentistry for Persons with Disability as well as the International Association of Disability and Oral Health. For the last 15 years he has also been involved with various dental outreach programs in Honduras, Mexico, Guatemala, Botswana, and Nunavut. When 

Clive

 isn't teaching or practicing dentistry he enjoys photography, biking, hiking, travel and spending time with his children and grandchildren. Dr. 

Friedman

 has been Dr. Faulkner's mentor for a number of years and she is delighted that he has joined the team at Imagine Children's Dentistry.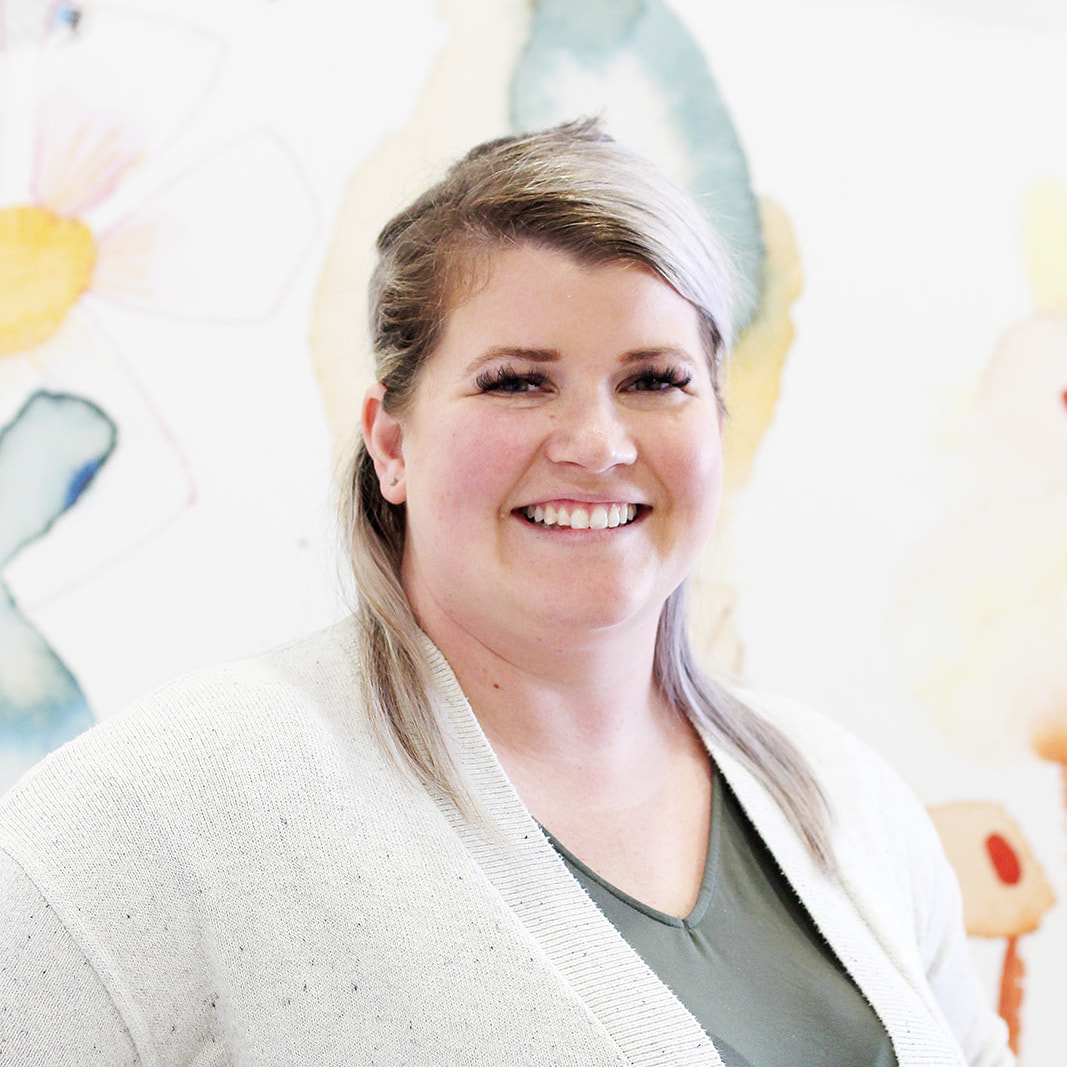 Haley Laye
is our Dental Receptionist at Imagine Children's Dentistry who ensures your visit is a positive experience from your first phone call. 
Haley is a natural people person who values the patient provider relationship. She enjoys making patients feel at ease and comfortable during their visit with her wonderful sense of humour. Outisde of work hours she enjoys exploring the outdoors and boating with her two sons, friends and family. Fun Fact: Haley's sons were treated by Dr. Faulkner which was her first introduction to pediatric dentistry!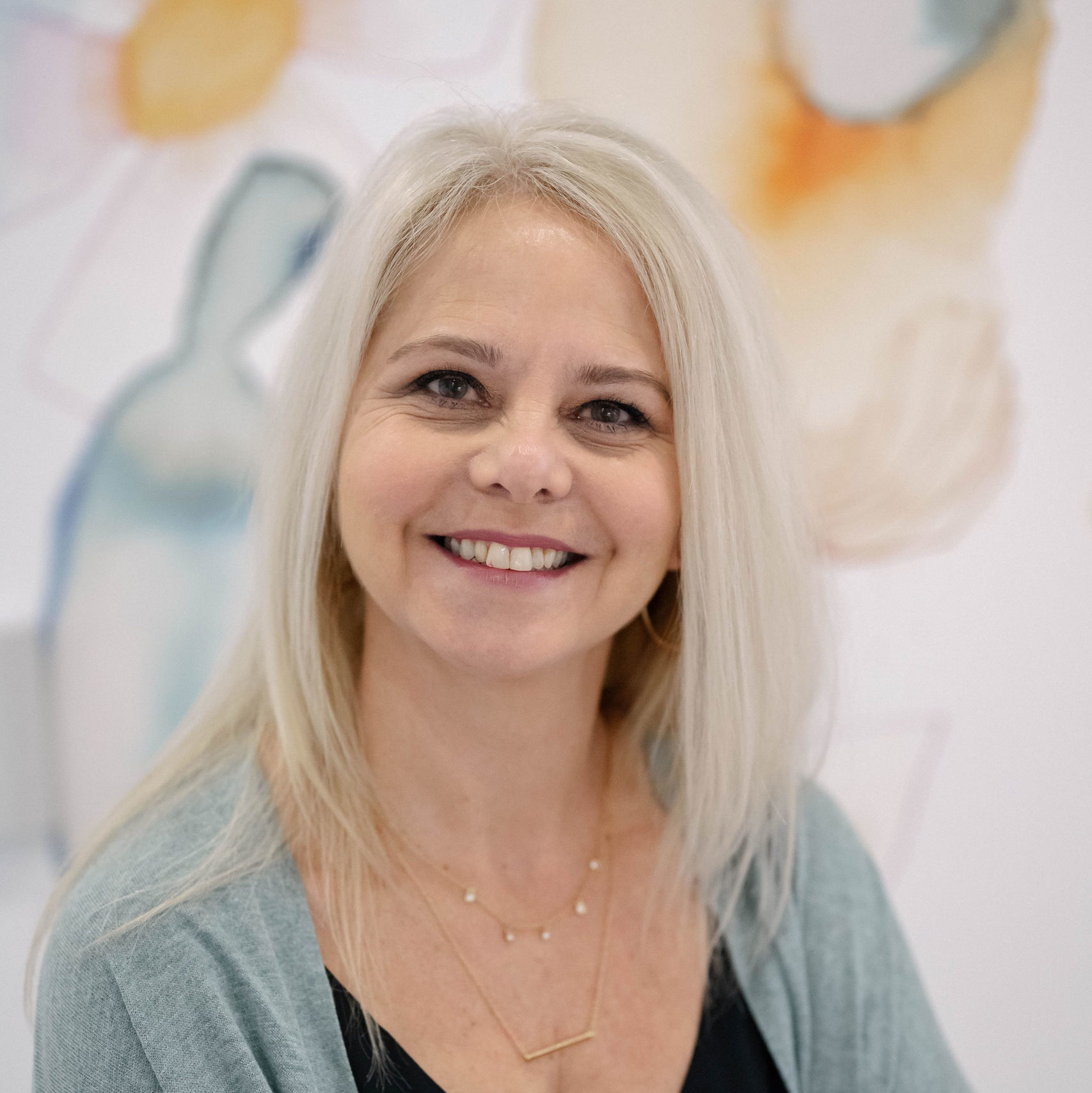 Tamara Dufour
is a Dental Receptionist at Imagine Children's Dentistry who loves engaging in conversation from when you walk in our door, making families feel right at home.  
Tamara has over 30 years of experience in customer service, making her a true people person who enjoys meeting all of our patients and their families. She was born and raised in Windsor, spent time in Ottawa and has been a Londoner for the past 24 years. When she isn't at Imagine Children's Dentistry she loves to visit warm and sunny locations with her husband Paul or visit their adult children. Fun fact: she also loves country music and concerts – be sure to ask her about Keith Urban.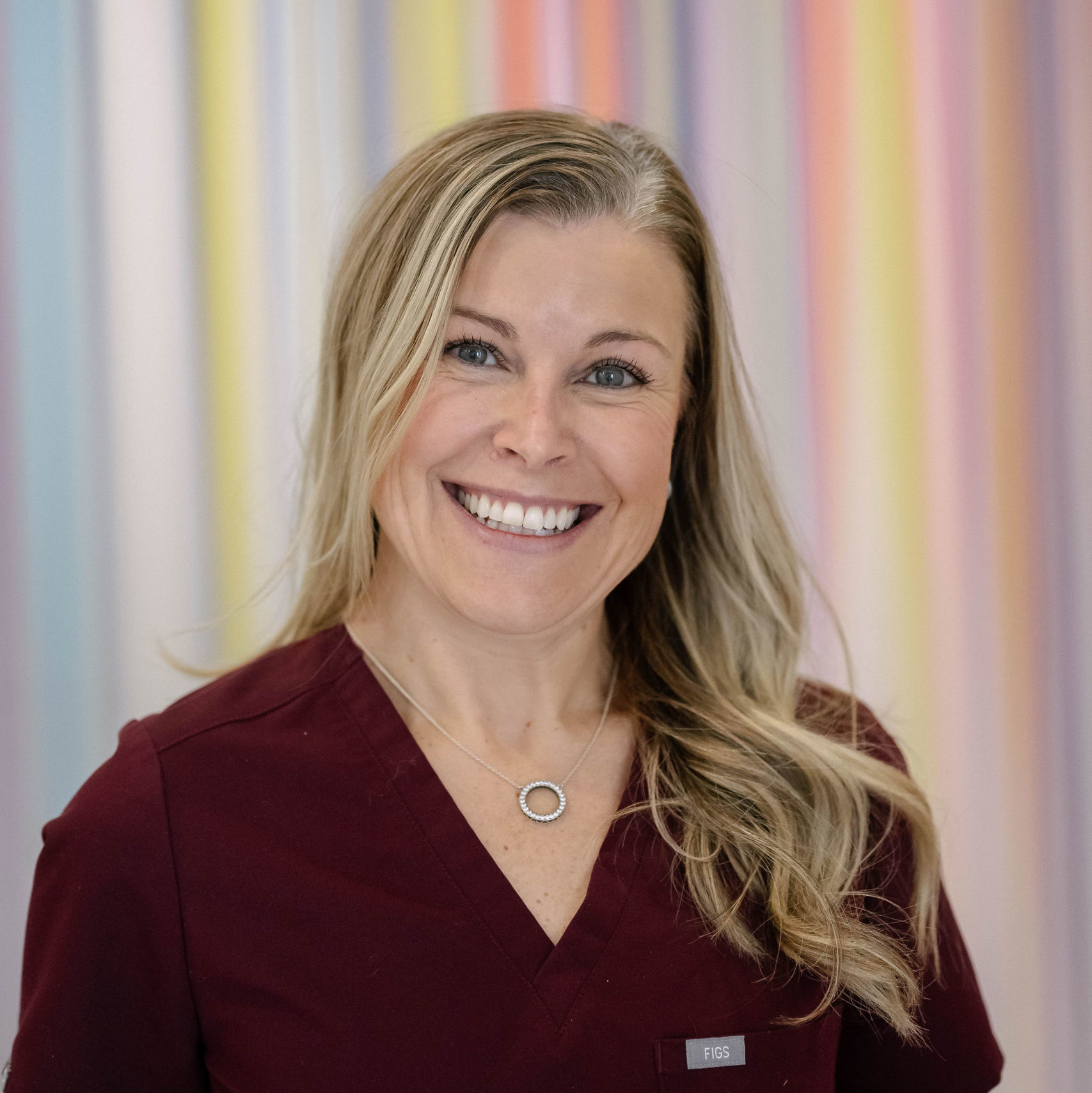 Jodie Rancourt
is a

Certified Dental Assistant Level II who 

has developed a passion and found joy in helping patients and families achieve their dental goals. Her aim is to provide our families with a welcoming environment where she can share her professional knowledge gained over 26 years of working in the dental field. 

 
She truly understands the impact that nutrition has on our teeth and overall health, as her interest in this area of dentistry led her to obtain a Certificate of Nutrition from Stanford University.
Jodie
has extensive experience working with infants and new parents
and is also trained in the client-centric approach of motivational interviewing for behavior change. 
When 
Jodie
isn't working she enjoys spending time with her family at their cottage, playing volleyball, fitness, hiking and spending time with friends.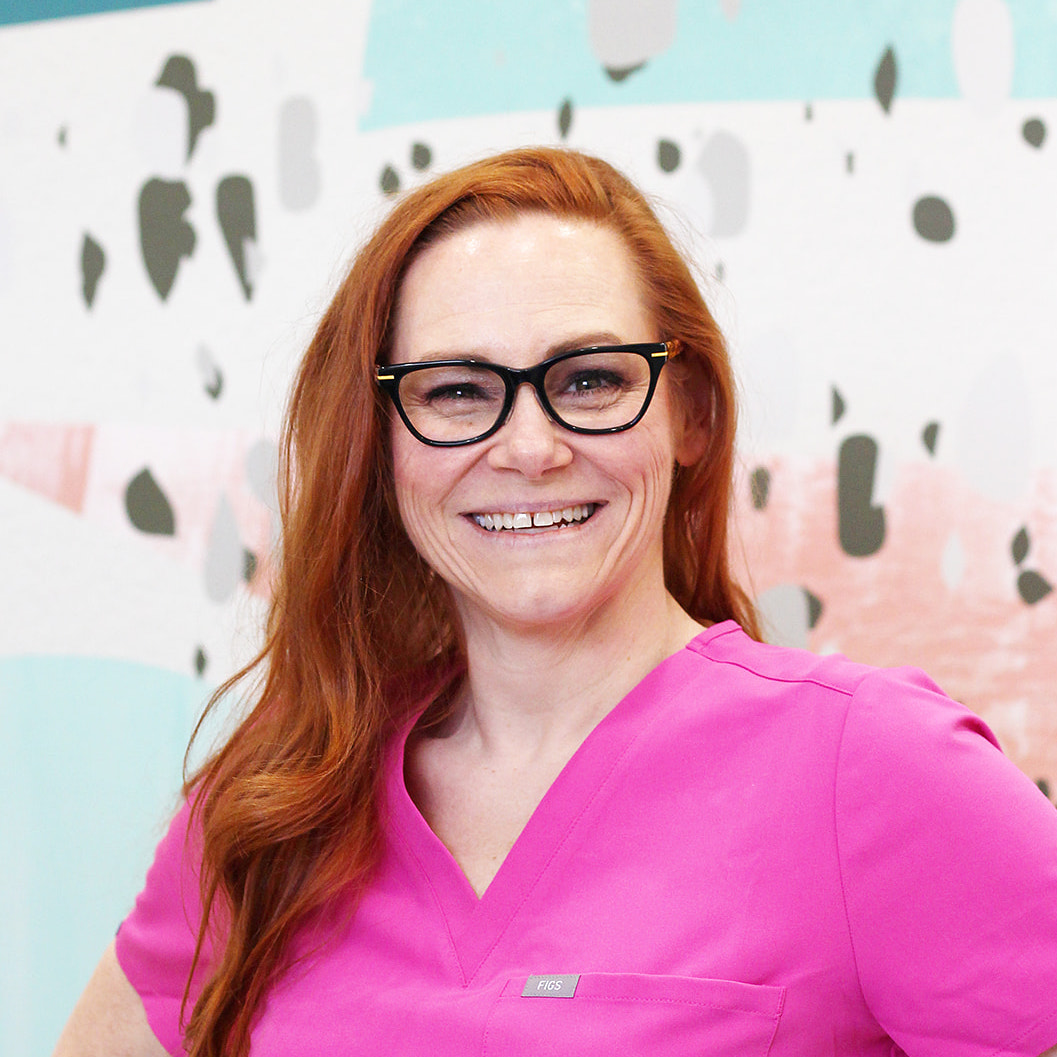 Tammy Hurley
is a Certified Dental Assistant Level II working in the dental field as a Dental Assistant for 30 years in London, Ontario.  
Over half of her career has been in Pediatric Dentistry where she thrives at challenging herself to give top notch patient care every single day. Tammy is a vibrant personality in our office who loves to wear bright colours and sparkly shoes. In her spare time she enjoys baking by creating beautiful custom cakes and spending time with her twins Lexi and Logan along with her husband Ken.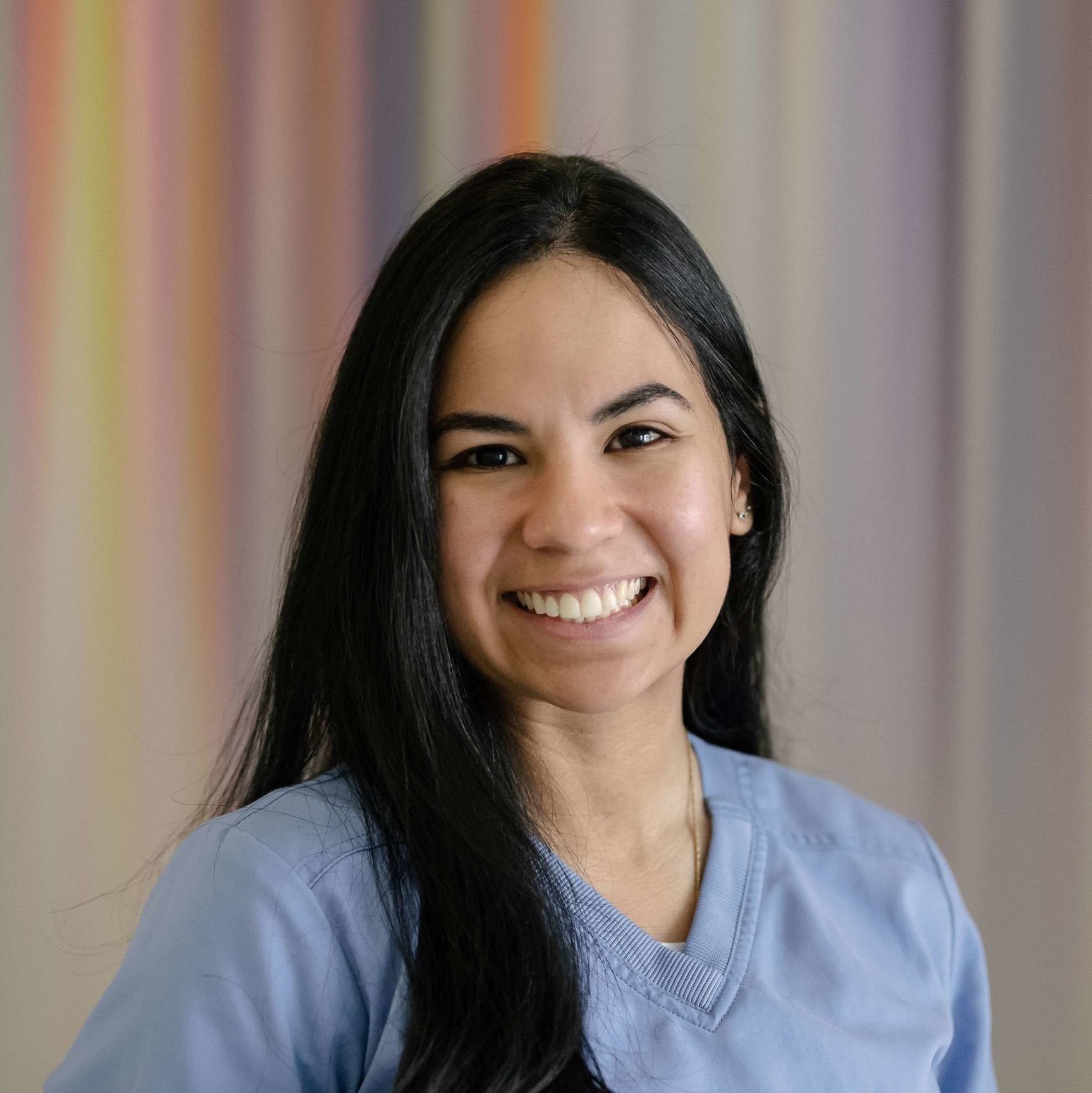 Aura Garcia
is a Dental Assistant 

and an enthusiastic member of the Imagine Children's Dentistry team. She enjoys being part of the journey our patients and their families go on as we teach the importance of oral health. 
Aura was born and raised in Colombia and is a recent graduate from General Dentistry at the Universidad Autonoma de Manizales. She worked in Colombia providing care to families in underprivileged communities where she discovered working with kids is her passion. She loves not only treating her patients but teaching them that a dentist appointment is something they can look forward to. Aura moved to Canada in 2021 to pursue a postgraduate education in Health Care Administration Management continuing to expand her knowledge of the dentistry profession internationally.  
When she is not at the office or continuing her studies Aura enjoys working out and eating ice cream! And she…espera poder conocerte pronto!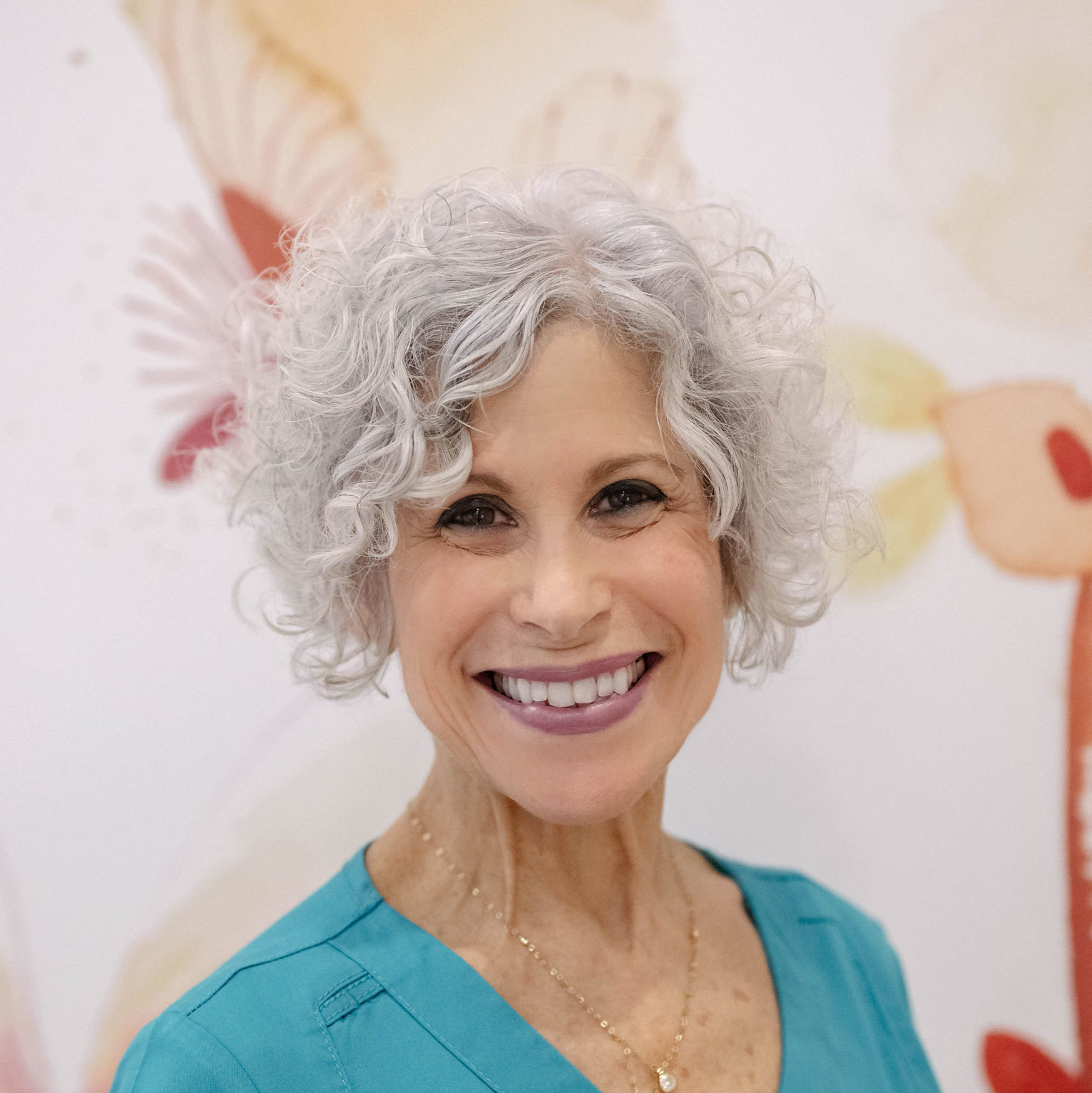 Lisa Pearlman
is a Certified Nurse Practitioner whose career has spanned 40 years at both the Hospital for Sick Children and Children's Hospital London Health Sciences Centre. Retiring from hospital nursing in 2021, she is thrilled to be joining the Imagine Children's Dentistry team.
Lisa obtained her Master of Nursing and Acute Care Nurse Practitioner post graduate diploma from the University of Toronto. She has been the recipient of numerous clinical practice and leadership awards throughout her career from both hospital and community settings. Most recently, she received the inaugural Children's Hospital Guiding Star Award in 2019 from the Children's Health Foundation. Lisa is an avid reader, yogi, cyclist and continual budding photographer who loves to travel.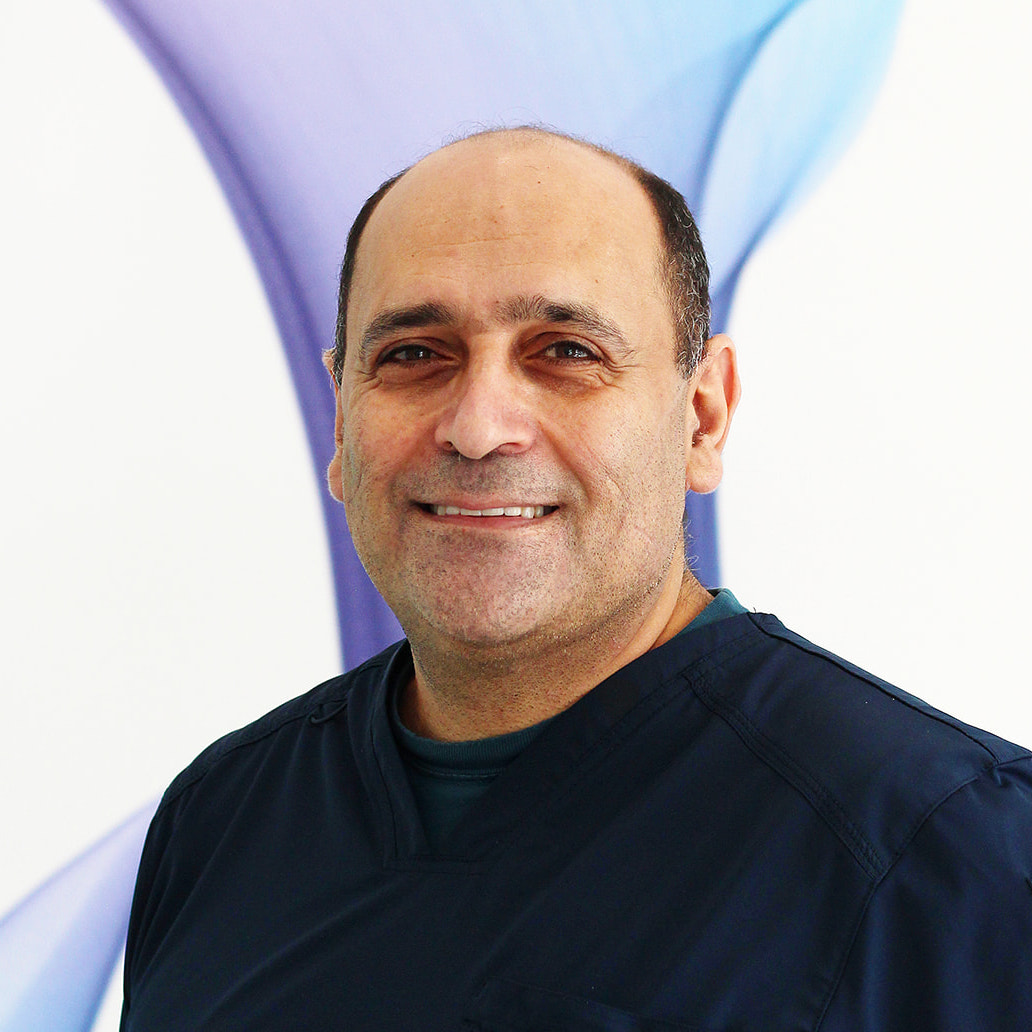 Dr. Mohamad Ahmad
Dr. Ahmad is a medical anesthesiologist, his goals are to provide your child with a safe and positive anesthetic experience.
Dr. Mohamad Ahmad is an graduate of Western University's Faculty of Medicine and McMaster University's Anesthesia Residency program.  He has been practicing independently since 2002 with a subspecialty in pediatric anesthesia. He was Director of Pediatric Anesthesia at London Health Sciences and Western University from 2009 to 2019. He is currently Director of Continuing Professional Development in the Department of Anesthesia and Perioperative Medicine at Western University.
In his spare time, Dr. Ahmad likes building and fixing things both physical and electronic.  He also likes biking and hiking – especially in the mountains of his native Alberta.  Finally, he is a self-acknowledged news junkie.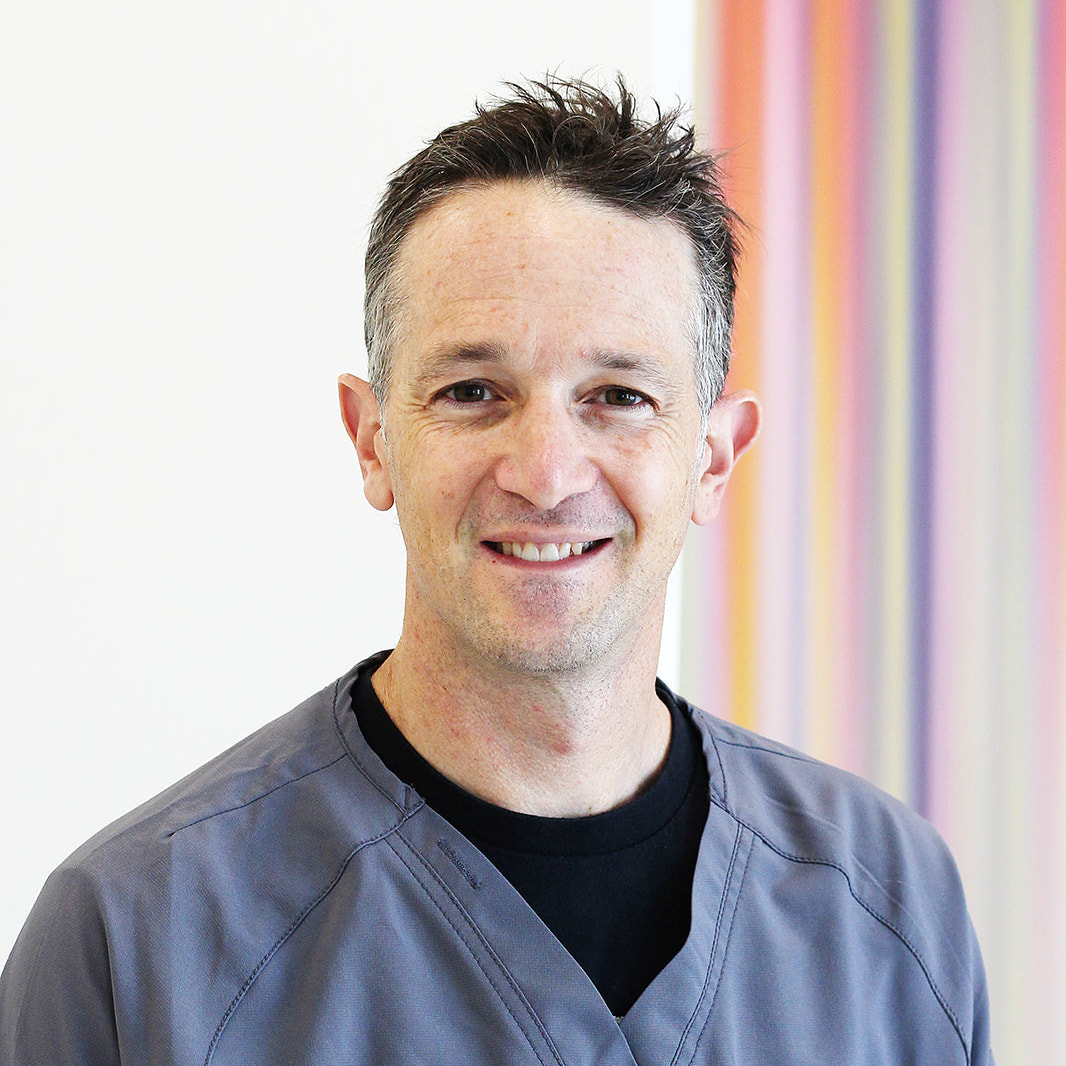 Dr. David Sommerfreund
Dr. Sommerfreund is a pediatric anesthesiologist at London Health Sciences Centre and St. Joseph's Health Care London and an associate professor in the Department of Anesthesia and Perioperative Medicine at the Schulich School of Medicine & Dentistry, Western University.  
He is a graduate of Queen's University, and worked as a pediatric Physiotherapist in Vancouver, BC and New Glasgow, NS for 4 years prior to entering Medical school at the University of Sydney, Australia. He graduated from there in 2007. He completed his internship in Sydney and then returned to London for residency training. He achieved his Royal College Certification in 2013 and subsequently returned to Australia for a Pediatric Anesthesia Fellowship before coming back to London to set up practice. Originally from London, his interests are far reaching, and both sports and family feature prominently in his life outside of work.
Our Pediatric Dental Clinic in London, Ontario
Have a question or a special request?
Many of our patients have special needs or behaviours and may require extra care with each visit.  Please let us know if we can help in any way by asking a question below or emailing the office directly welcome@imaginecd.ca.