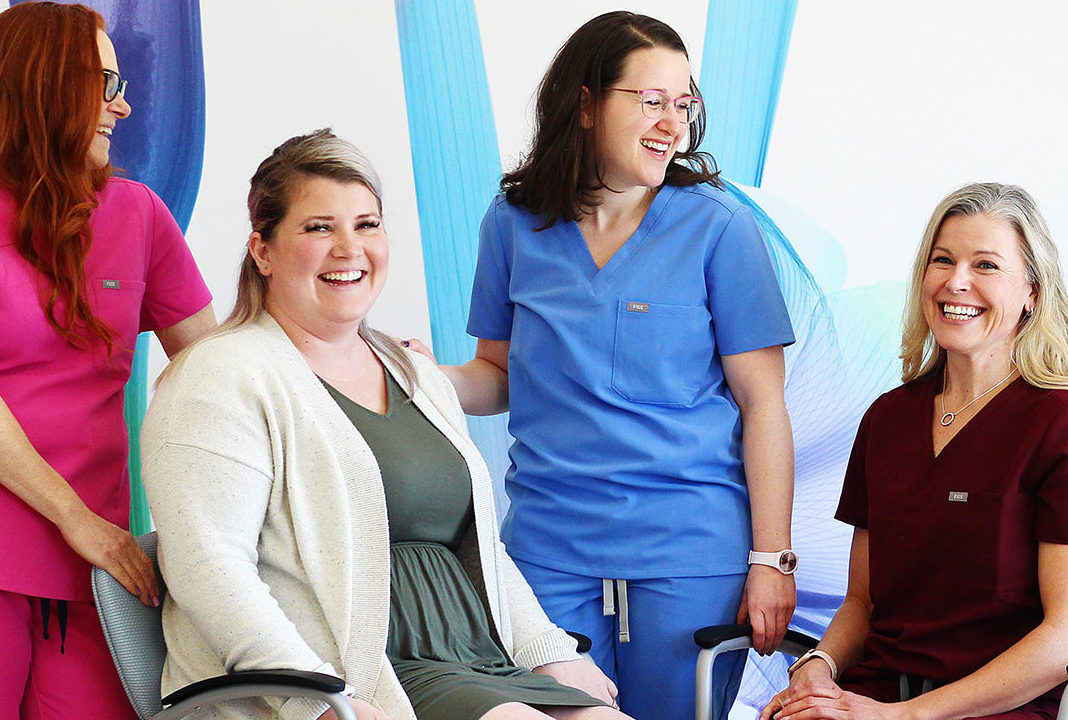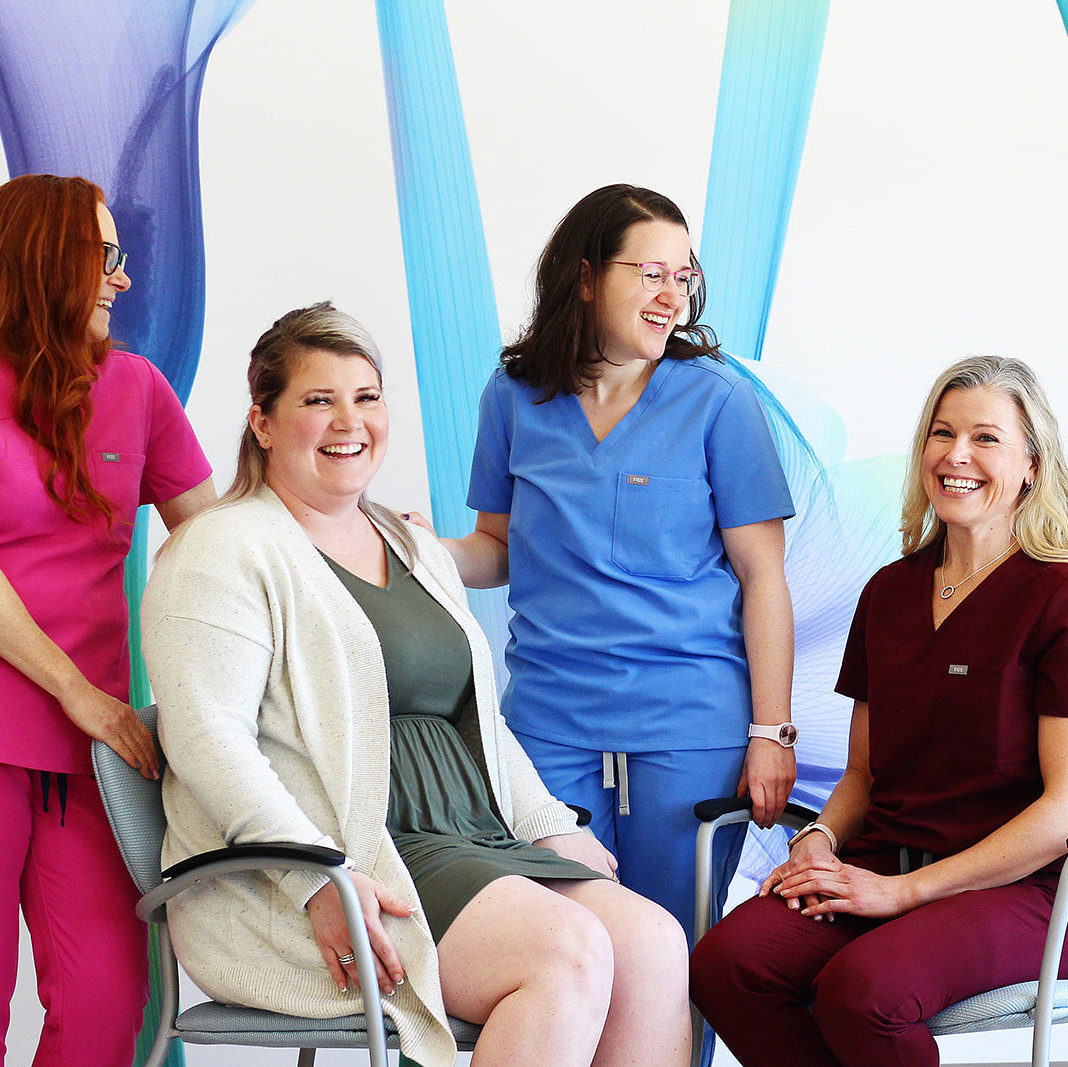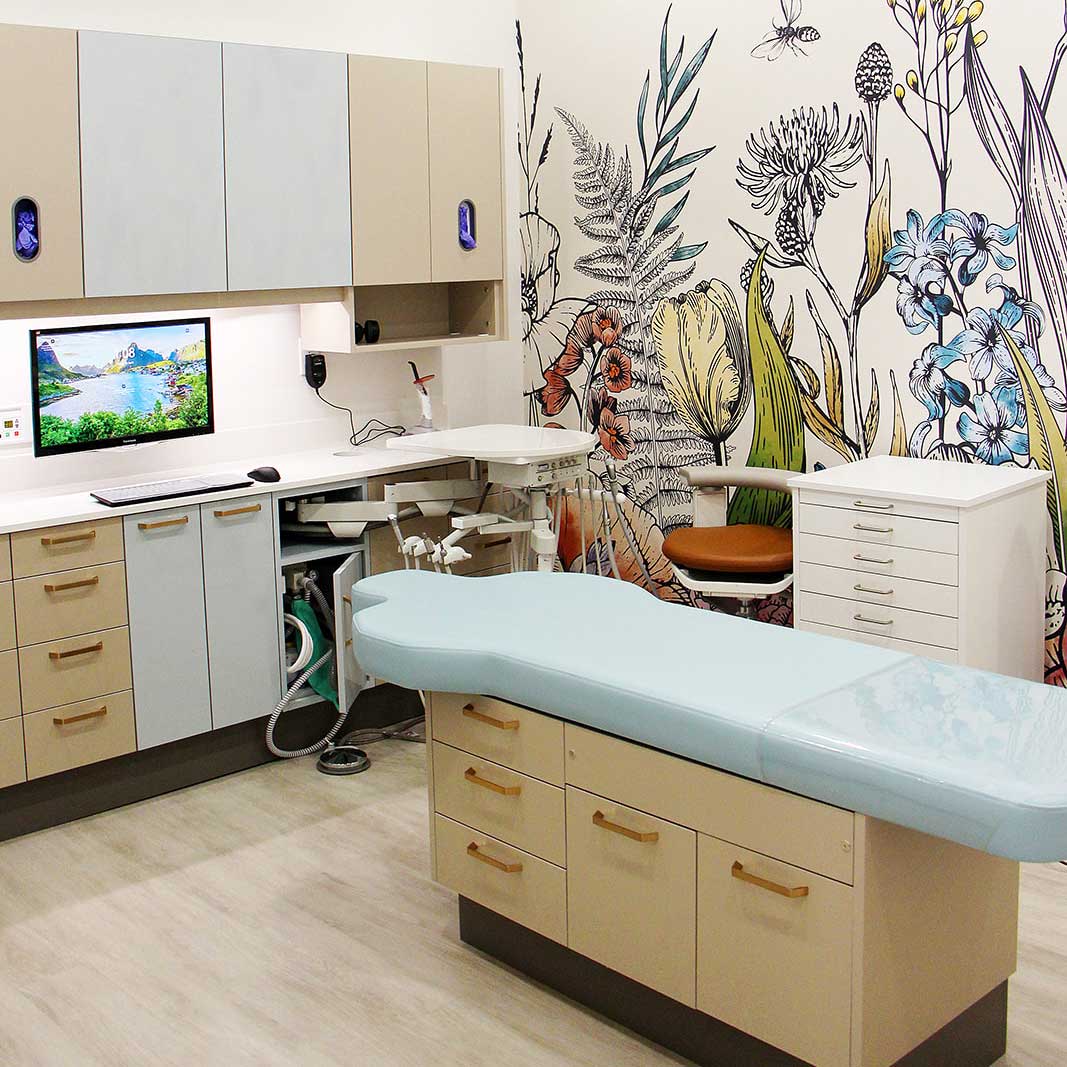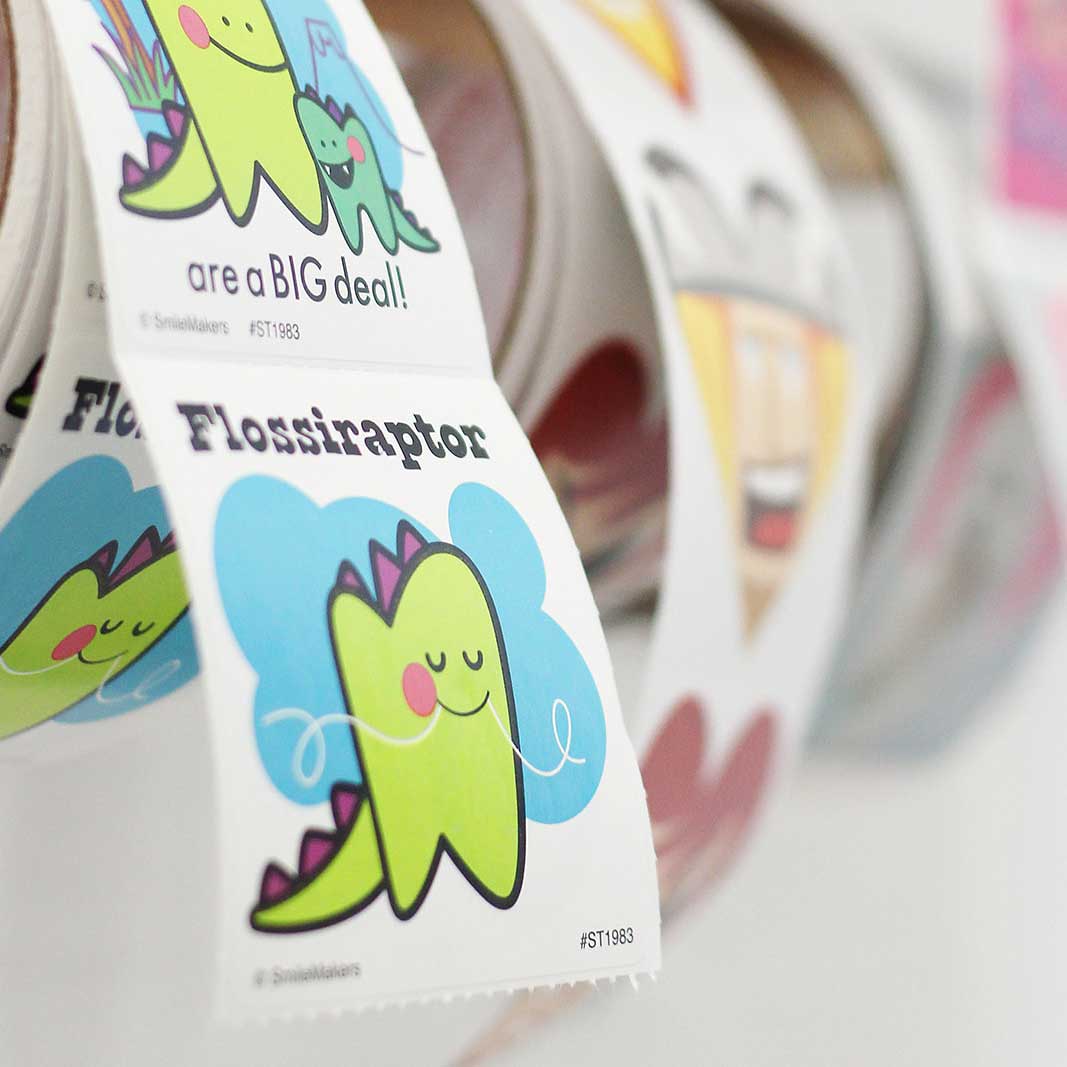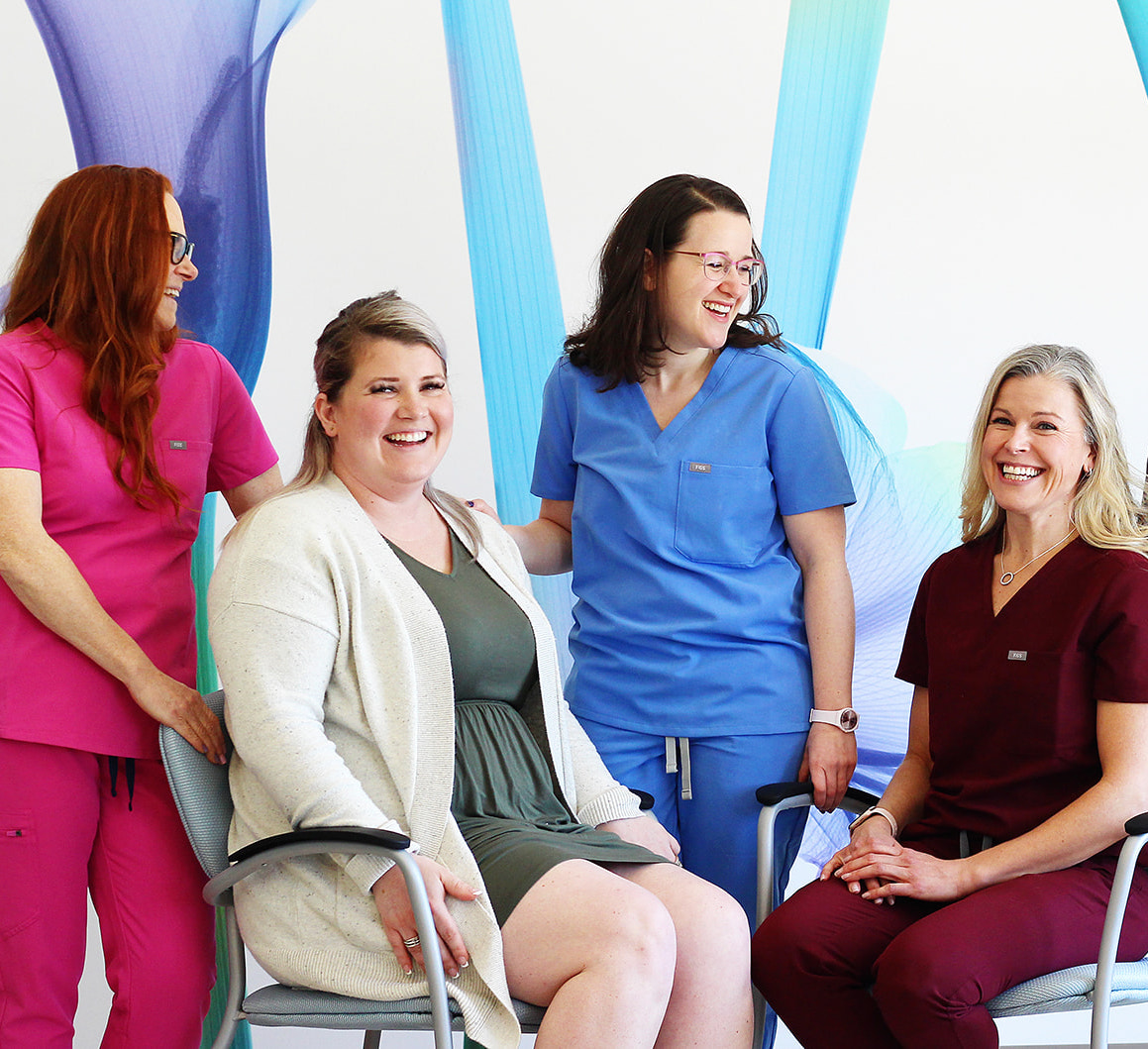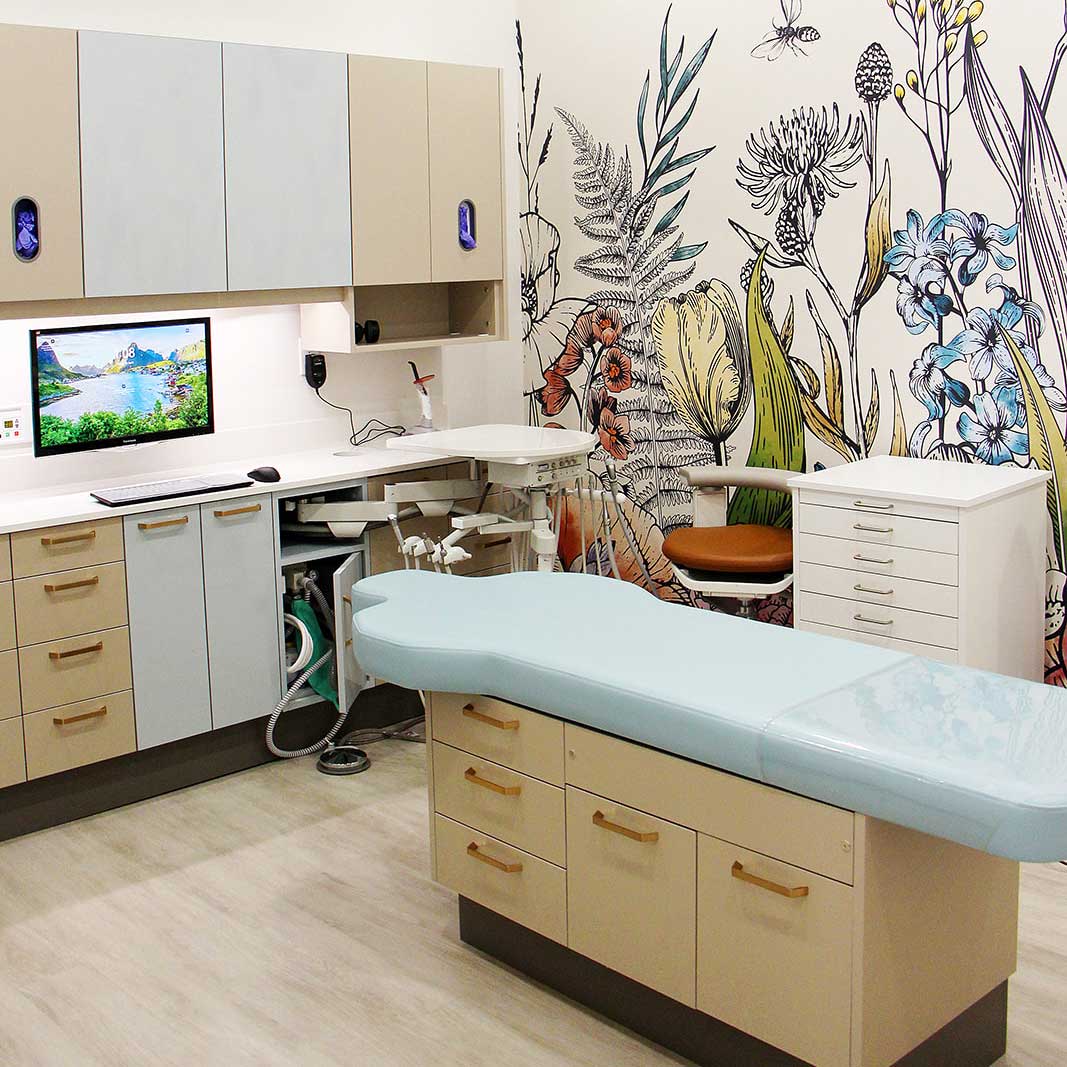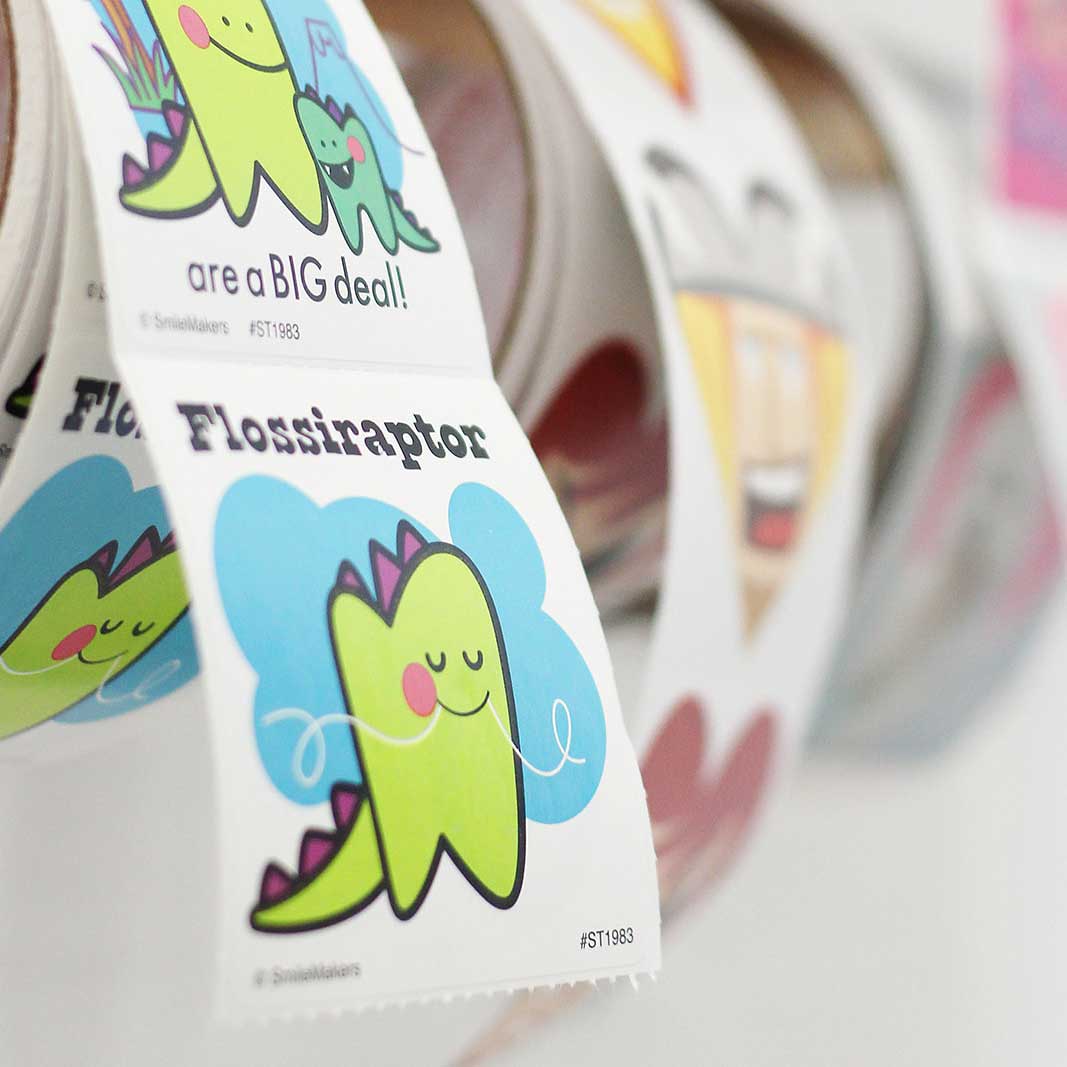 Pediatric Dentistry is our specialty.
Dr. Hayley Faulkner's team is highly trained to make your child comfortable and keep them smiling!
Pediatric Dentistry is our specialty.
Dr. Hayley Faulkner's team is highly trained to make your child comfortable and keep them smiling!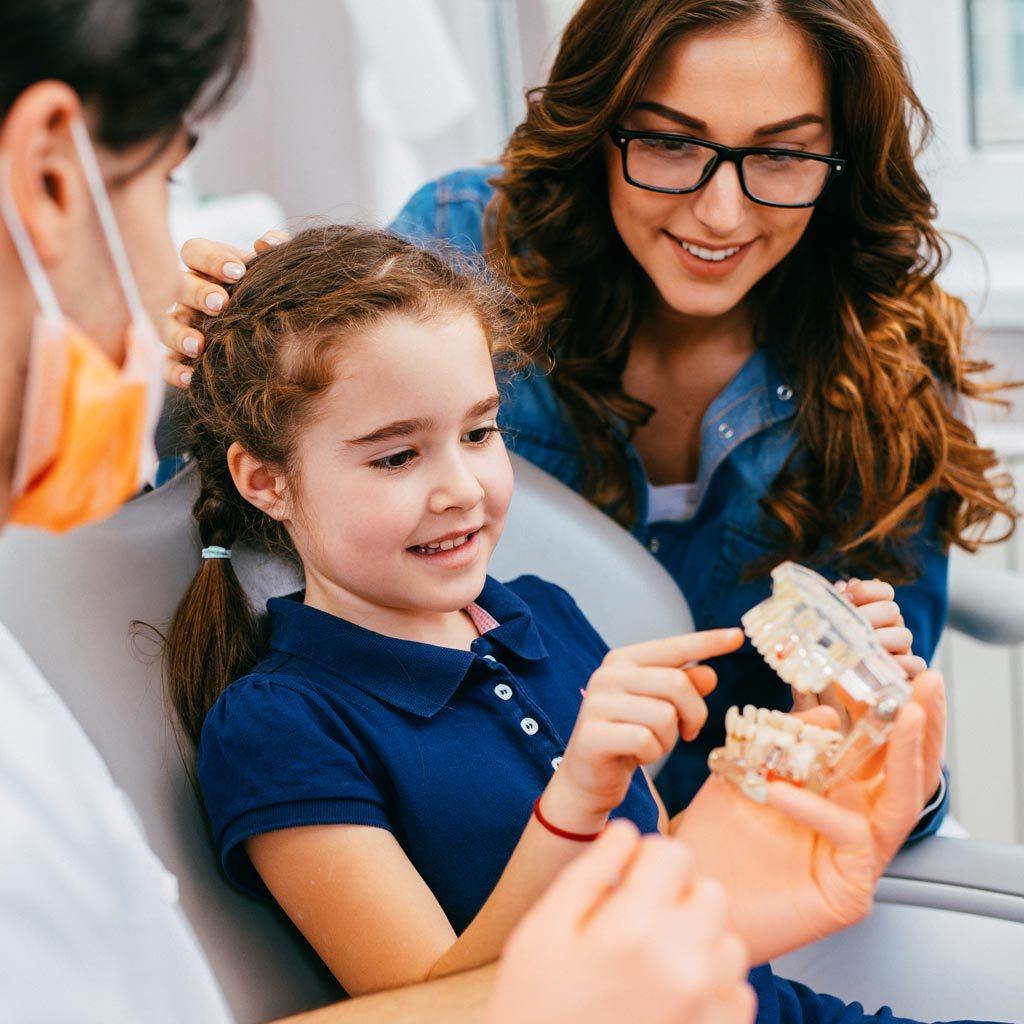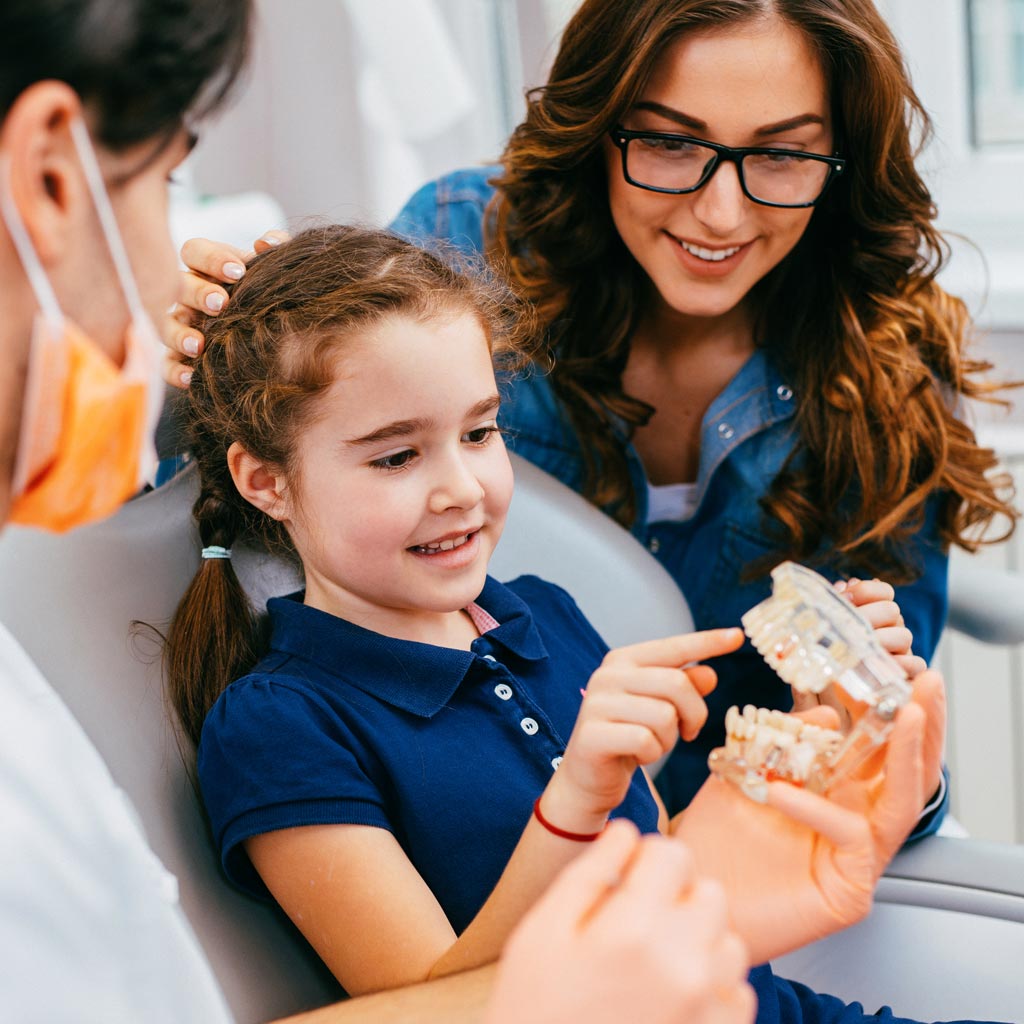 Child-Centric Office
Our newly built office in London, Ontario has been developed specifically for children providing a dental home for them to grow with us.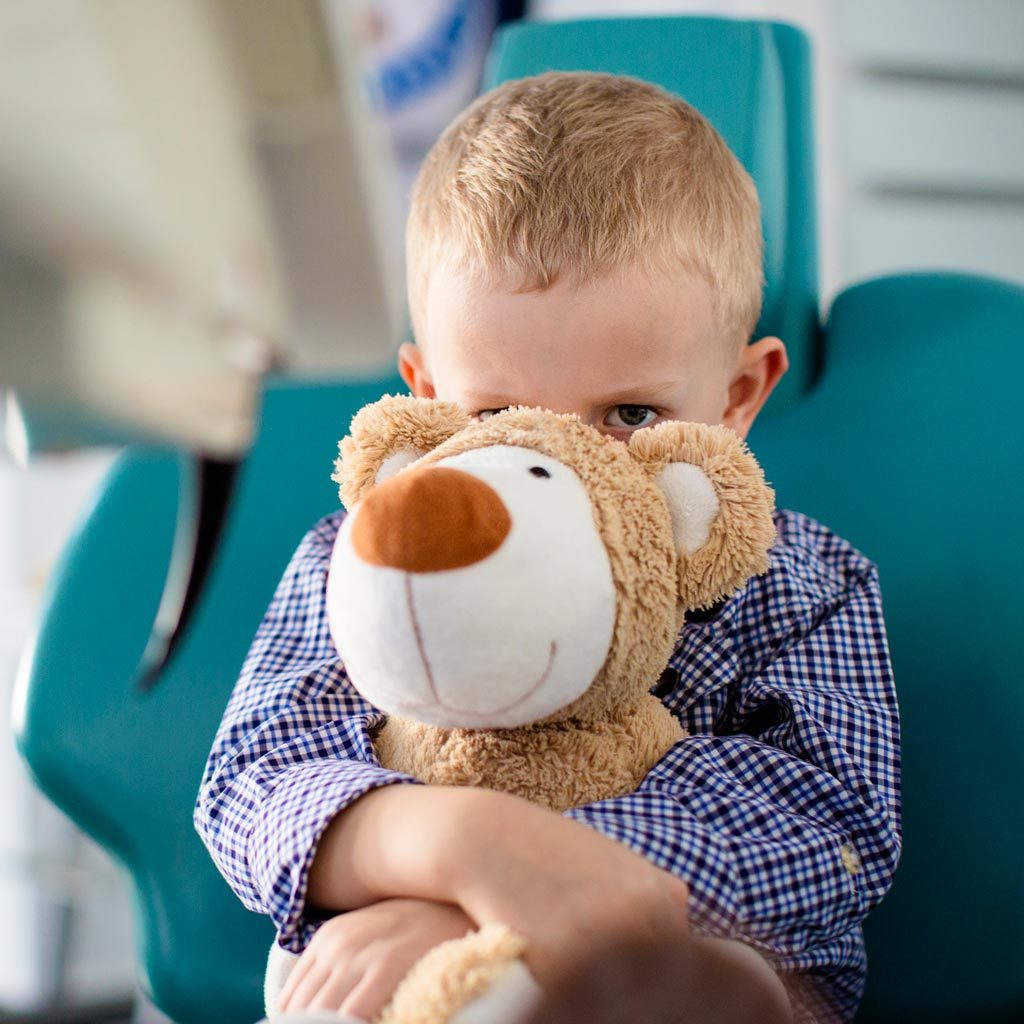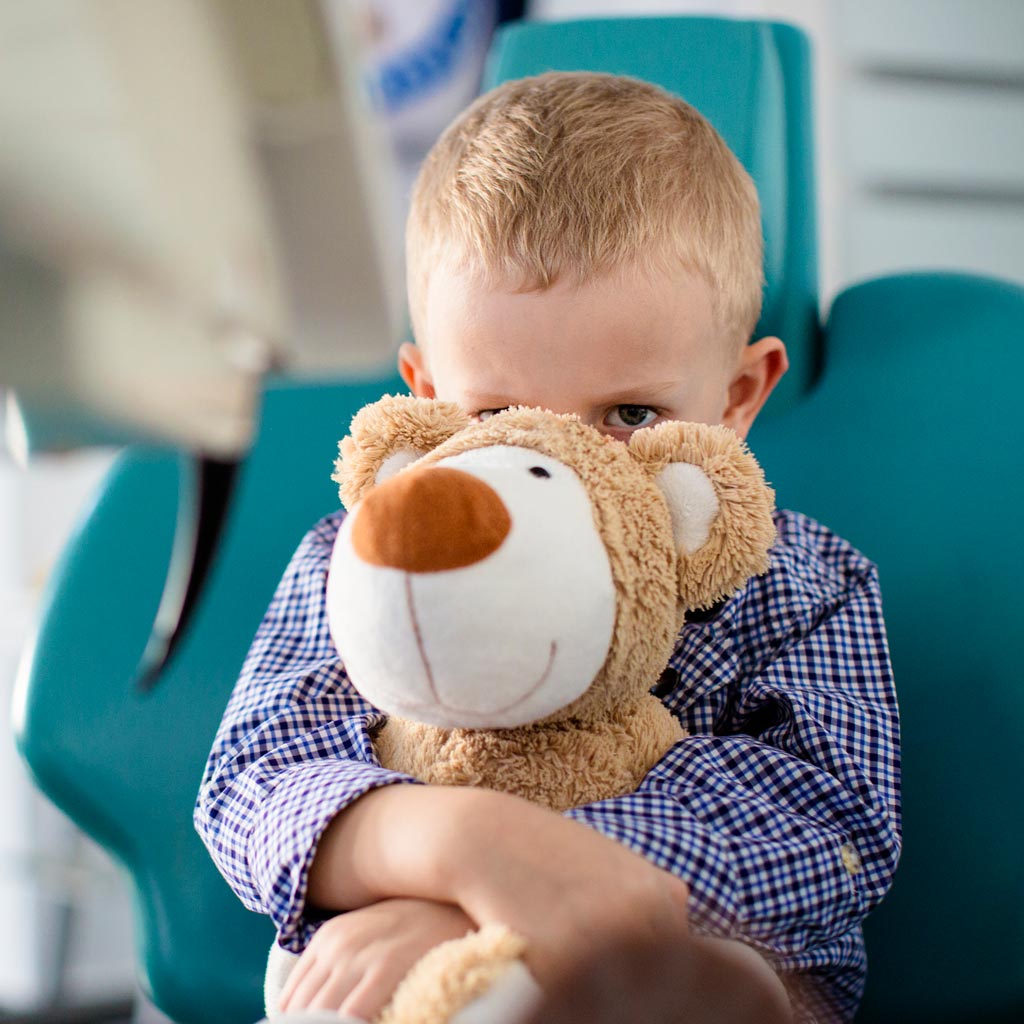 Special Pediatric Training
Dr. Faulkner is trained in behaviour management and complex care needs so your child's visit to the dentist can become calm and fun! 
We provide a safe environment for your child to learn to love visiting the dentist. Our team is trained to work with your child's individual needs and your child will be rewarded with a prize at each visit!
Preventative Care

It is recommended your child visit the dentist by the age of one year old and then every six months. A routine dental examination will include cleaning, diagnosis and monitoring of growth. This is essential not just for your child's teeth but their overall health.

Sleep Dentistry & General Anesthesia

A trained anesthesiologist works alongside our team to complete dental treatment while your child is medically asleep. This is used for children with extensive dental needs, dental anxiety or an extreme gag reflex.

Stainless Steel Crowns & Aesthetic White Crowns

Some cavities can be fixed with a filling, however larger cavities and certain other cases require a crown (or cap). We offer silver crowns made of stainless steel and white crowns made with zirconia that look just like the natural tooth.

Sedation Dentistry

Using child specific medication, nitrous oxide or laughing gas, we are able to reduce anxiety associated with dental procedures. Your child will be awake but slightly less alert throughout the treatment.

Digital X-Rays

Our cutting-edge technology reduces radiation for dental x-rays. We prescribe x-rays when necessary and on an individual basis.

Early Orthodontics & Space Maintainers

Early orthodontic treatment and space maintainers may prevent more serious problems from developing and could make future treatment shorter and less complicated.

Emergency Dental Treatment

Accidents happen. If your child's tooth has been chipped, cracked or knocked out, contact us as soon as possible after the incident. Acting quickly can save the tooth and prevent infection. If an adult tooth is knocked out, re-implant it immediately in your child's mouth and call our office or go to the nearest hospital. If a tooth breaks put the broken piece in water so it doesn't dry out and be sure to bring the broken piece with you to our office.

Habit Appliances

Used to break habits (ie. thumb sucking) that can cause misalignment and dental issues as your child grows. We provide customized solutions to eliminate these habits.

Infant Exams

Jaw development starts at birth and we are here to help you navigate oral habits (thumb sucking and pacifiers), teething, nutrition and oral hygiene practices for your baby. Once a tooth erupts it is time to start brushing and scheduling dental visits. Babies should have their first visit to the dentist by the age of one year old.

Desensitization

Does your child struggle with attending dental appointments or participating in treatment? We are specially trained and can work with you to build an individualized program. Contact us to discuss your scenario and we can find a solution.

Tongue Tie & Lip Releases

We assess and treat tongue and lip ties. Our office is home to state of the art LightScalpel CO2 laser that we use for these procedures. We accept self-referrals, as well as referrals from speech therapists, osteopaths and chiropractors. Feel free to contact our office to learn more! 

Dental Term: Frenectomy, Frenotomy or Frenuloplasty

Roots Canals For Baby Teeth

Baby teeth are treated much differently than permanent adult teeth. Our team specializes in treatment for root canals to save the tooth and prevent future crowding and infection.

Special Needs

For children with special health care needs we understand the daily challenges you may face with oral health. We welcome all children including those with Autism Spectrum Disorder, ADHD, genetic anomalies and sensory processing disorders.  When you make your appointment, let us know of strategies that work well for your child so we can personalize treatment for the best possible experience.

Sports Guards

We create custom fit mouth guards that help prevent concussions and dental injuries while playing contact sports or biking. 
Have a question or a special request?
Many of our patients have special needs or behaviours and may require extra care with each visit.  Please let us know if we can help in any way by asking a question below or emailing the office directly welcome@imaginecd.ca.